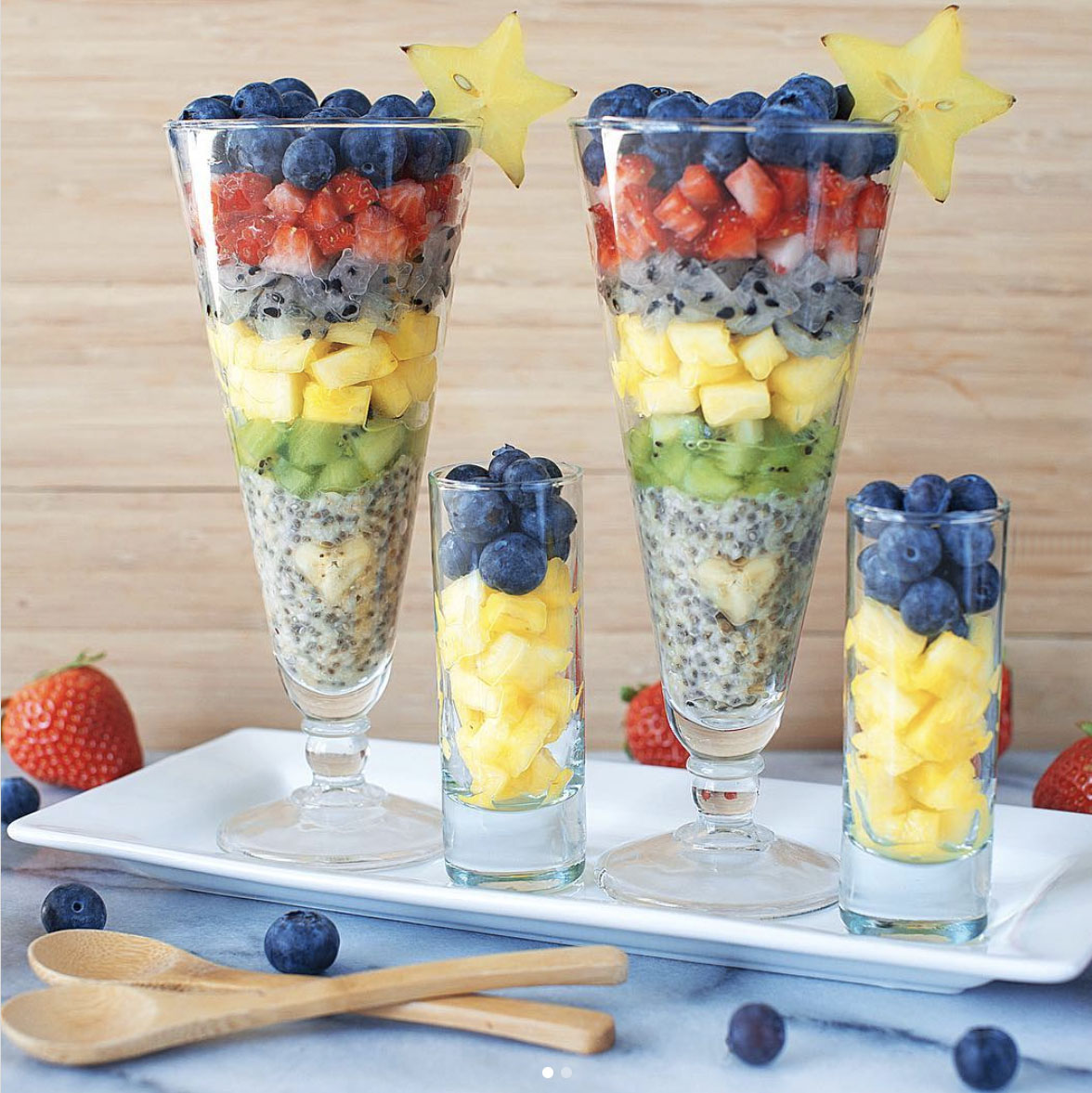 Rainbow parfaits with GF oats, chia seeds and pineapple digestive enzymes! These parfaits were made with health and easy digestion on my mind. The bromelain in pineapple helps to break down protein to alleviate and protect against common digestive issues like bloating, cramping, and constipation by helping your gut digest your food quicker and more efficiently. To give this meal a boast, I added @ora.organic's Break It Down digestive enzyme powder which contains 15 digestive enzymes to help ease common and chronic digestive issues. It also includes 1 billion probiotics in each serving which helps to promote a healthy gut and cultivate an environment within which your digestive enzymes can be their most effective!
1 Cup Water

1/2 Cup GF Homestyle Oats

2 TBSP Chia Seeds

@ora.organic

Break It Down digestive enzyme powder (save 10% off and free shipping using code "livepurejenna"

A Splash of Maple Syrup

Fruit Toppings of your choice!
💕 Boil water then remove from heat. Add in gf oats and chia seeds. Mix well. After a minute, mix in Break It Down digestive enzyme powder, maple syrup and top off with your favorite fruits!