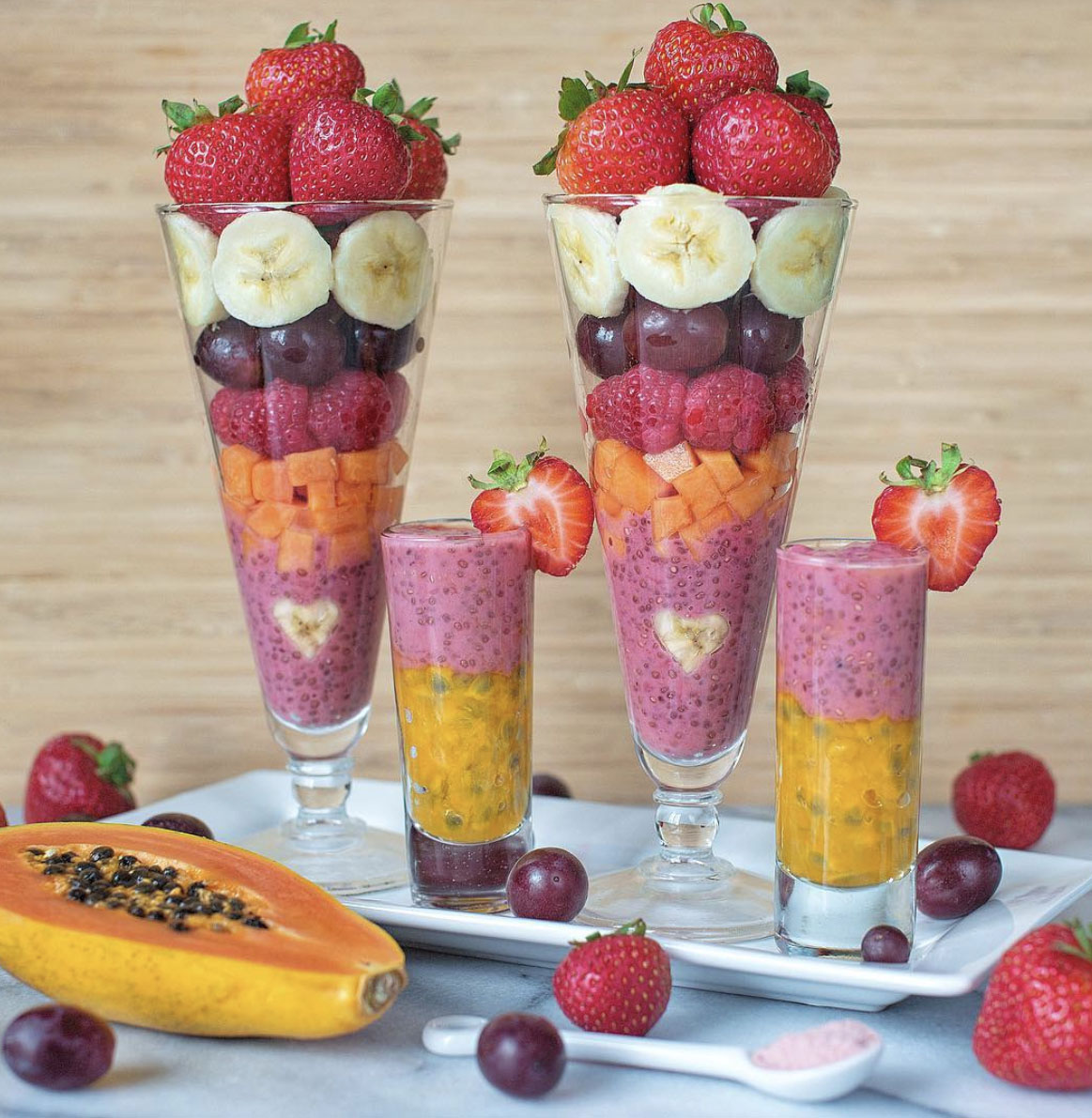 Have you ever used probiotics before? Did you know that prebiotics serve as fuel for probiotics? Meaning that they help the good bacteria thrive in your gut so your probiotics can get to work I absolutely LOVE Trust Your Gut Organic probiotic and prebiotic powder which contains 20 billion probiotics per serving and 6 strains that support optimal digestive health and peak immune function. Probiotics during pregnancy could lower a woman's risk of preterm birth and preeclampsia, a complication characterized by high blood pressure which is why I've added it into my supplement routine. Probiotics has also been linked to helping improve depression, anxiety and stress. Sometimes I mix it with straight up almond milk but it's wonderful to add it into chia seed pudding like this recipe here! It's soooo super yummy!🍓💕
6 Strawberries

1/4 Cup Almond Milk

1 Scoop of Trust Your Gut

@ora.organic

(save 10% off every ordering using code "livepurejenna")

3 Tablespoons Chia Seeds

Fruit toppings of your choice: I used diced papayas, raspberries, grapes, bananas and strawberries.
Blend together the strawberries and almond milk.

Pour into a small bowl and mix in the Trust Your Gut and Chia Seeds. Place into the refrigerator for 30 minutes mixing halfway through..

While the pudding is setting, chop up your fruit.  

Layer your parfait and ENJOY! Xx .