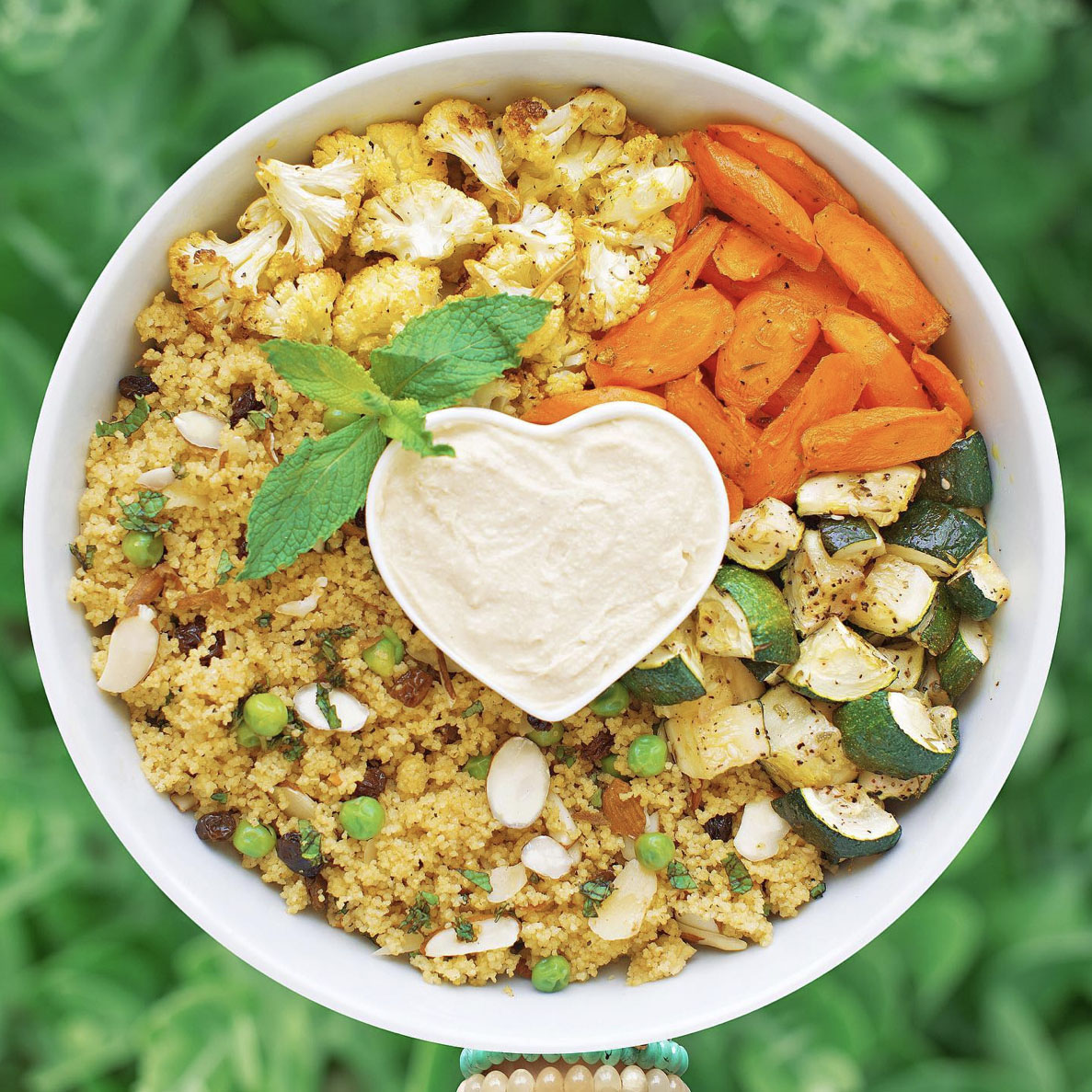 1 Zucchini (diced)

4 Carrots (sliced diagonally)

Half head Cauliflower (cut into bite size pieces)

1 Cup couscous (cook according to the package)

¼ Cup, peas

Handful of Slivered Almonds

Small Handful Dried currants

Tablespoon chopped Mint

Scoop of Classic Hummus
Place zucchini, carrots and cauliflower into a large mixing bowl.  Drizzle LIGHTLY with olive oil and a small amount of salt and pepper.  Bake on a lined baking sheet on 425 degrees for 15-20 minutes.
Cook your couscous according to the package.  Once done, mix in almonds, currants, mint and a small drizzle of olive oil to prevent sticking.
Once the vegetables are done cooking, place on top of the couscous mixture and enjoy with hummus.