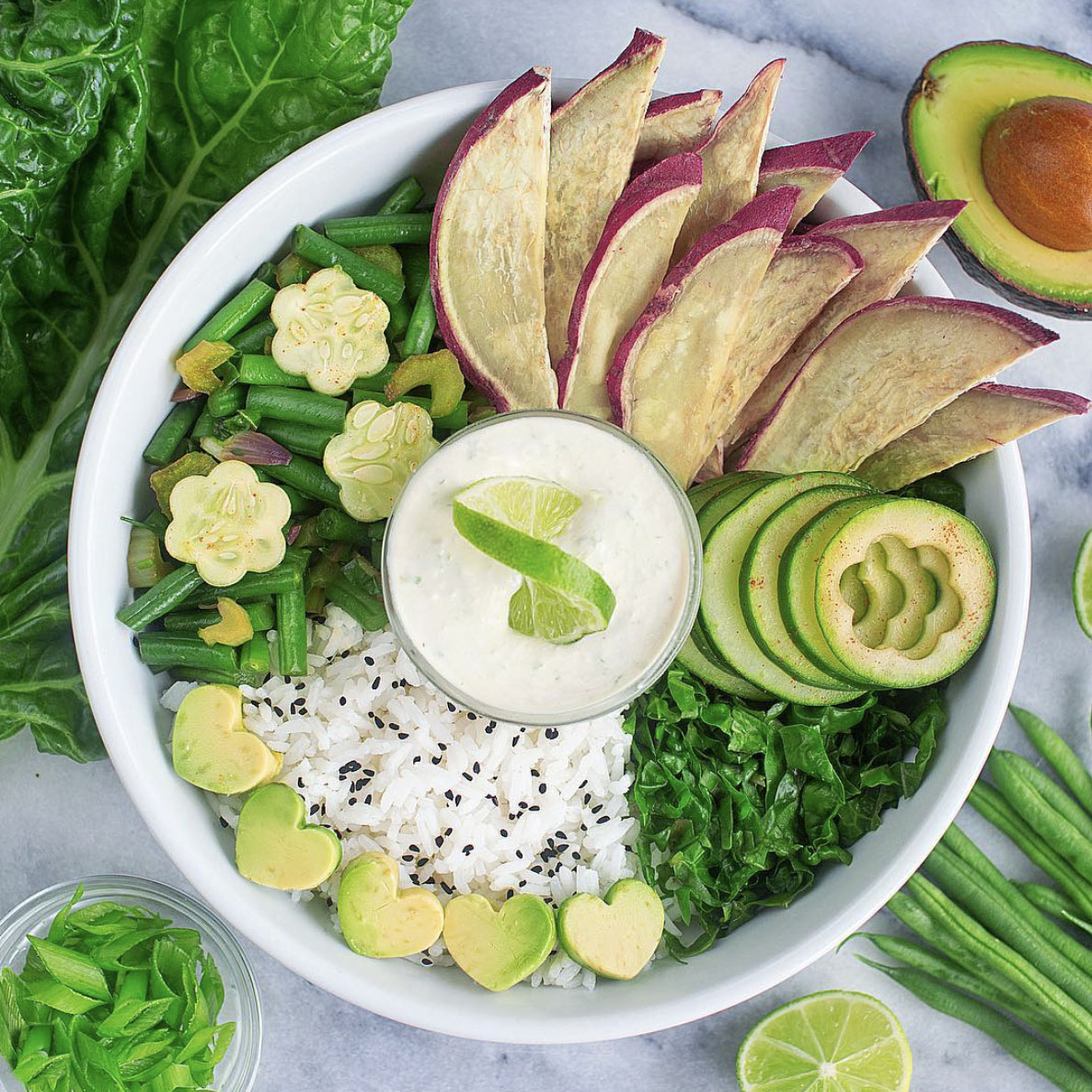 I have been totally obsessed with Japanese sweet potatoes lately, have you ever had them? They have a sturdier texture than orange flesh sweet potatoes and to me, they are sweeter. My grandmother use to make them all the time for holidays growing up and they were my favorite dish by her. This buddha bowl meal is loaded with healthy greens and nutrients your body will thank you for 😉
1 Japanese Sweet Potato (sliced)

4 leaves Swiss Chard

2 Handfuls Green Beans (cut into 1" pieces, ends removed)

A Splash of GF Tamari Sauce

1 Cup of cooked rice of your choice (Cook according to the package)

½ Cucumber (diced)

1 Avocado (diced

1-2 Green Onions (diagonally cut)
Dipping Sauce
½ Cup Cashew (soaked for two hours)

½ Lime (juiced)

Filtered water for blending
Bake sweet potatoes for 15-20 minutes on 425 degrees.  
Steam Swiss chard and green beans together.  Once down, destem the swiss chard and slice the stems.  Shred the swiss chard.  Mix leaves, stems and green beans together with a splash of Tamari.
For the sauce, drain and rinse the cashews.  In a small blending add cashews, lime juice and water for blending.  Blend until smooth.
Assemble your bowl with a rice base, add the remaining ingredients and ENJOY! Xx