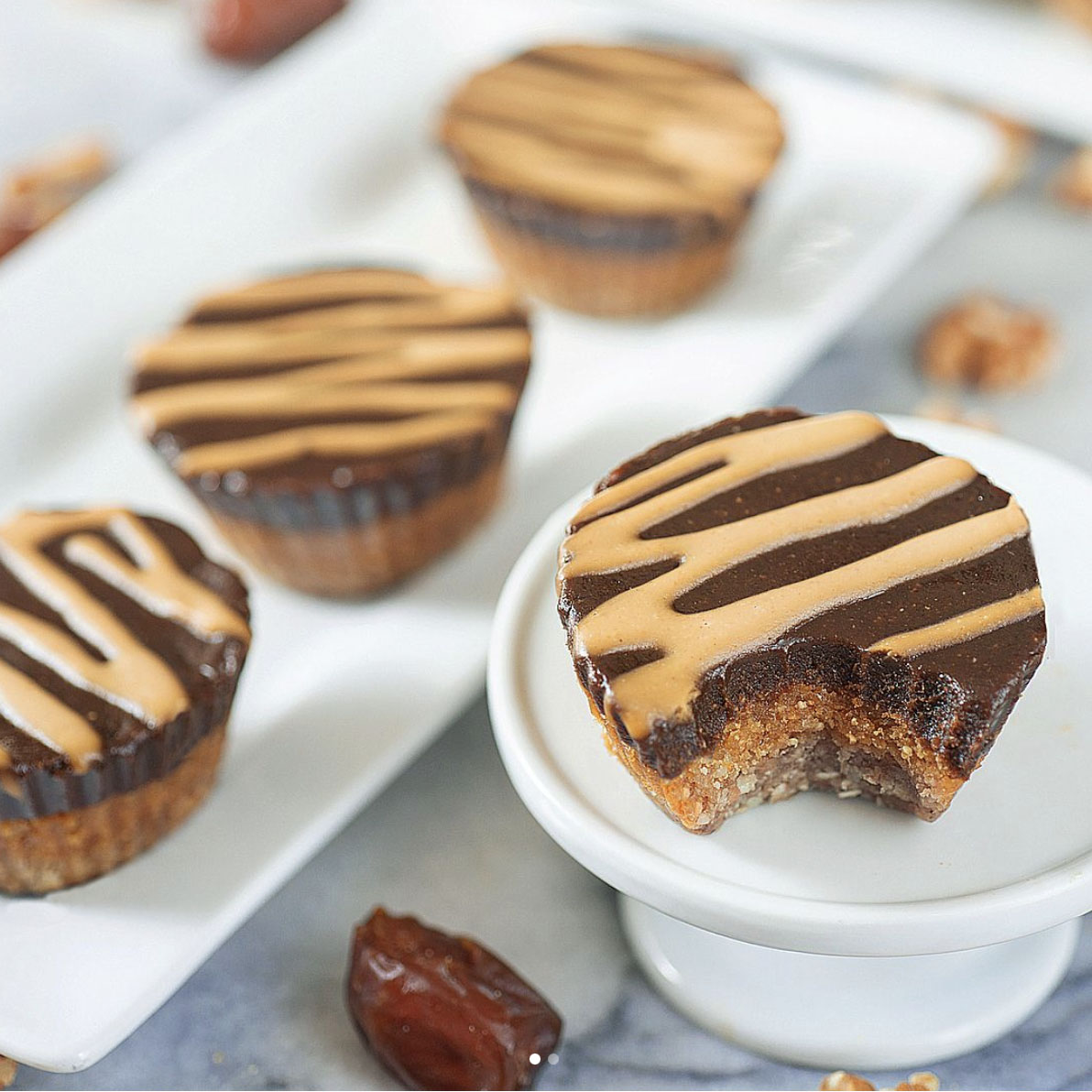 These treats are super rich, decadent and will totally curb any sweet tooth/dessert need you may be feeling. Because I used regular sized silicone cupcake holders when photographing these, I found that I only needed a few bites that left me totally satisfied. When making these, I would recommend using mini silicone cupcake holders instead of normal size ones to get the perfect dessert portion of you just need something to take the edge off. But if you really want to be naughty, you can make the bigger ones. Jason texted me this morning from work and apparently he thought it was acceptable to have a whole one for breakfast😂🙈 Are you ready for this indulgent delight?❤️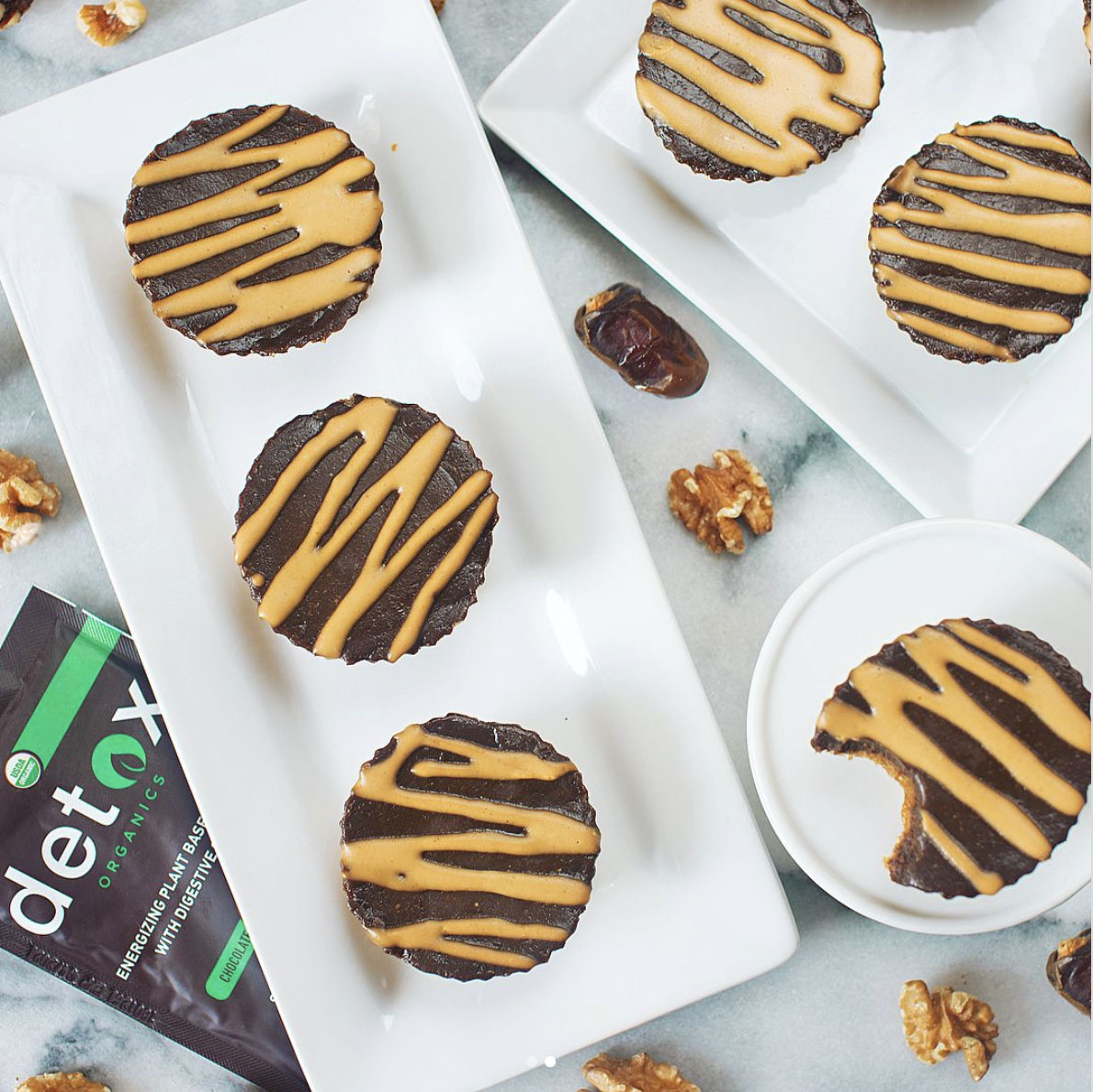 ✨Crust
1/2 Cup Gluten Free Oats

1/2 Cup Pitted Dates

1/2 Cup Walnuts
✨2nd & 3rd Layer
1 Cup Pitted Dates

3/4 Cup Peanut Butter

2-3 Scoops of

@detoxorganics

Chocolate Superfoods Powder (save 15% off using code "livepurejenna"
Notes: When making the 3rd layer, depending on the type of peanut butter you use, you may need to add 1-2 tablespoons of coconut oil. Most store bought peanut butters are creamy so you wouldn't need to add the coconut oil but if you are using freshly ground peanut butter which tends to be drier, you may want to)
Using the crust ingredients, blend everything together in a food processor until well mixed. Divide evenly into silicon mini cupcake holders and press crust down.
In the food processor, blend together dates and peanut butter. Once mixed, use half of the mixture to make the 2nd layer and press down.
For the 3rd layer, add your @detoxorganics Chocolate Superfoods Powder, blend and add as your top layer. Store in the refrigerator or freezer!
ENJOY!!🤗❤️🍫