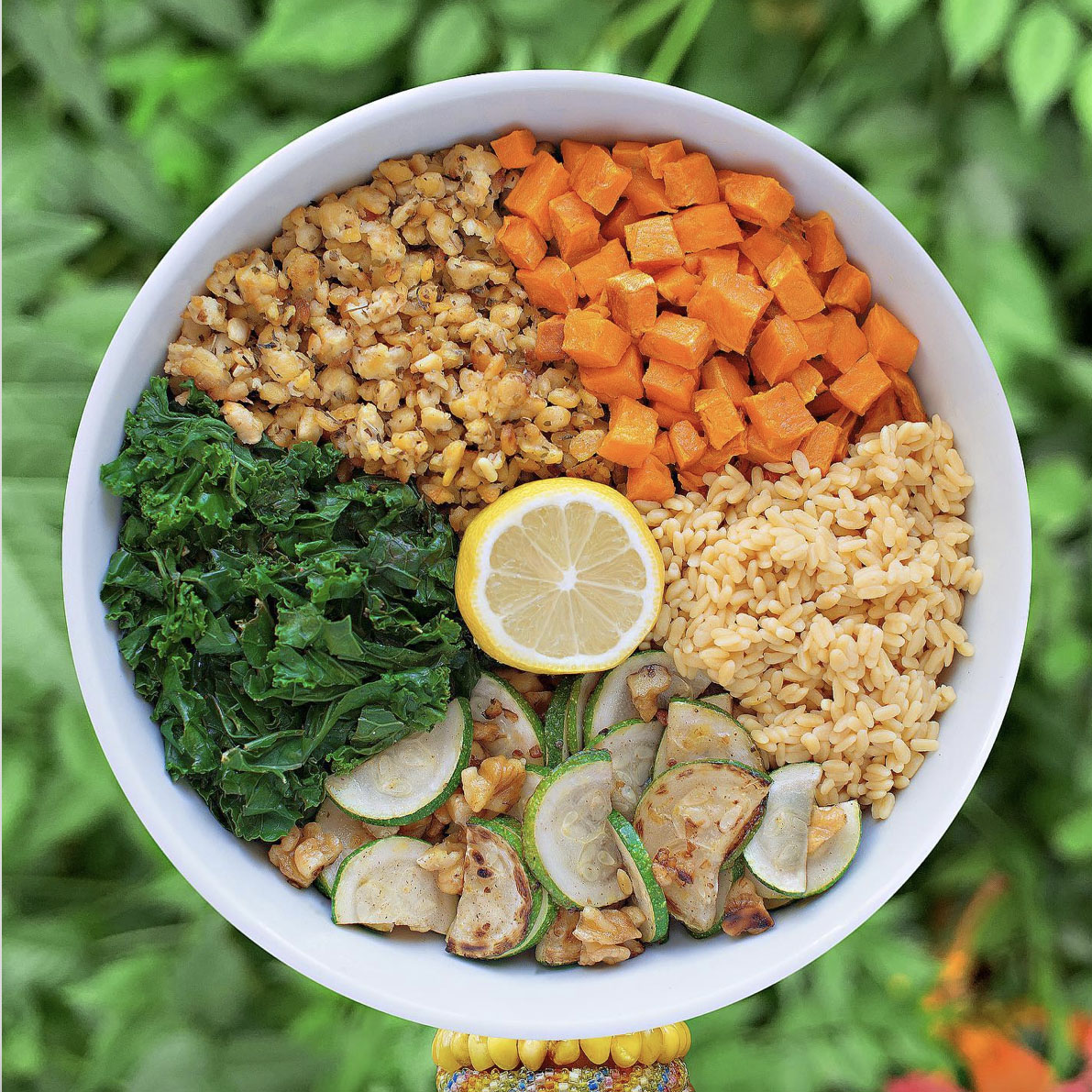 1 Sweet Potato (diced)

1 Bunch Kale (chopped)

12oz Tempeh

½ Italian Seasoning

1 Zucchini (sliced into half moons)

1 Handful Walnuts (chopped)

1 Cup Rice of choice (cook according to package)

1 Lemon

A Sprinkle of Nutritional Yeast 
Bake diced sweet potato on 425 for 15-20 minutes.
Crumble tempeh into small pieces and cook in a pan with ¼ cup of water.  Once the water evaporates, add in italian seasoning. Cook for 15 minutes total.
In a separate pan, cook zucchini and walnuts in a splash of water.  Once zucchini begins to lightly brown, push to the side of the pan add chopped kale in the free area. Stir and cook until it begins to wilt.  Add a splash of lemon.  Once wilted, it is done. 
Plate everything together, sprinkle with nutritional yeast and ENJOY! Xx